The Law Office of Terry L. Johnson PLLC and
Rick's Firearm Academy of Detroit
Present
Lethal Force And Defensive Firearm Seminar:
The Laws Every Gun Owner Must Know
Owning, carrying, and operating a firearm is a grave responsibility. It is truly a tool of last resort. Not knowing the laws pertaining to the lawful usage of guns is not a valid excuse of running afoul of them. Firearm charges are serious and can have the undesired result of stiff fines and lengthy prison sentences.
This information packed three hour seminar is designed to inform participants of not only the laws they must know and obey but will also inform attendees of their rights as gun owners. The agenda will extensively cover the following items:
- Defending Yourself At Home (Castle Doctrine)
- Defending Yourself Outside Home (Stand Your Ground)
- Defense of Others
- Statements To Police & 9-1-1
- Lawful Firearm Purchasing & Transfers
- Lawful Firearm Transportation
- Brandishing & Warning Shots
- MI Concealed Pistol License Law
- Open Carry in Michigan
- Firearm Carry Reciprocity in Other States
- Michigan Gun Board Issues & Concerns
- Question & Answer
This seminar will be useful for a wide audience: Gun Owners, Home Owners, Business Owners, CPL-Holders, Attorneys, Law Enforcement, and members of the media.
All attendees will receive a specially assembled informational packet for future reference and consultation. This seminar has limited seating - RSVP early.
About The Organizers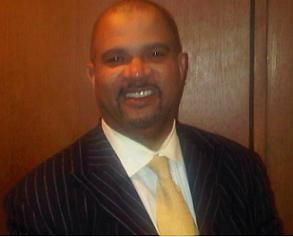 Mr. Terry L. Johnson is a criminal defense attorney who has a specialty in Firearms Law. He has been featured in the media as a subject matter expert in this area in the law.
Mr. Rick Ector is a Firearms Instructor who has been featured in the media as a subject matter expert in the areas of Firearm Safety, Responsible Firearms Ownership, and Personal Protection.