Legally Armed In Detroit (L.A.I.D.) Personal Protection Awareness Weekend - Day 1 Event
FREE T.A.S.E.R. Info Seminar - Saturday, August 11th, 2012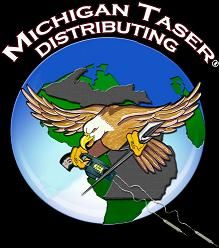 Legally Armed In Detroit (LAID) is organizing a FREE T.A.S.E.R. info presentation for persons interested in learning more information about the using newly approved and legalized device for personal protection.
Mr. Ronald Dehne is from Michigan TASER Distributing will be the featured speaker.
Interested persons are strongly encouraged to register for this event as soon they can confirm their ability to commit to this FREE event. This FREE presention is limited and will fill up quickly. Please do not sign up for this event if there is a possibility that you can't attend and thusly deprive another person of this opportunity.
This hour-long presentation starts promptly at 12 noon EST at the Comfort Suites Conference Room - 24977 Northwestern Hwy, Southfield, Michigan 48076.
This event is sponsored by the Comfort Suites Hotel of Southfield.
Chief Firearms Instructor Rick Ector (Rick's Firearm Academy of Detroit) is organizing this activity as one of several Day I events of their Personal Protection Awareness Weekend. Any questions regarding this event can be directed to the following contact: Rick Ector (313) 733.7404 - or Google us: "Legally Armed In Detroit" (LAID)