Eventbee Celebrates 10 Years!
One Million Dollar Giveaway in Service Fees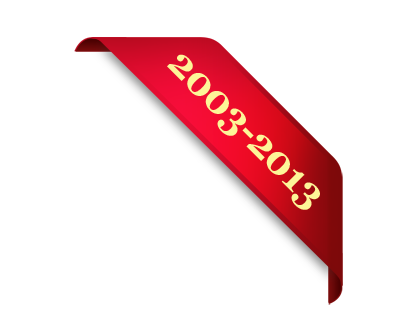 In celebrating the 10 year anniversary, we are giving away ONE MILLION dollars in service fees to our customers.
New customers
Follow these simple steps to claim your reward:
1
Sign up your account at http://www.eventbee.com. Fan us on Facebook, and follow us on Twitter!
2
Click on the "Get $100 Bee Credits" button below to apply for the promotion.


3
Share this promotion with your friends and followers!


Your referral link
Existing customers
We will reward $100 Bee Credits for each customer you refer to Eventbee, and the new customer will also receive $100 Bee Credits.
Refer this promotion to your friends and followers!
Your referral link
Here are 10 interesting facts about Eventbee
1
Eventbee started as an attendee networking site, way before the social networking phenomenon started.
2
We are the first company to bring a flat fee pricing model to the events industry, charging only $1 per ticket sold.
3
Eventbee supports credit card payment processing for over 20 different currencies.
4
Eventbee is used in 84 countries (and counting!) around the world.
5
We are the only ticketing company that gives a 25% discount in service fees to non-profits.
6
Our customers have saved millions of dollars with our flat fee pricing model, compared to the competition.
7
We don't implement customers contracts since we don't believe in binding our clients.
8
We are the first online ticketing company to reward attendees for their event promotions.
9
Eventbee operates 24/7 in offices located in the US and India to assist customers and improve services.
10
Volumebee (http://www.volumebee.com), the newest member of the Eventbee family, is announced as part of its 10 year anniversary.