Become part of the MovNat family by training in the jungle, beaches and tropical waters of Thailand!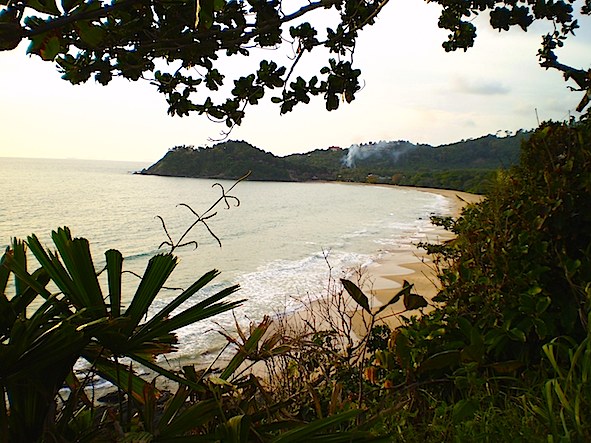 Reconnect with your true nature by disconnecting from the "zoo", and learning the fundamentals of the MovNat Natural Movement Training System®.
Realign with your whole-self (mind, body, heart and spirit) as you begin your journey to becoming strong, healthy, happy and free again.
Revitalize your body with healthy natural movement and unprocessed, live foods based on the true nature diet principles.
The MovNat Experience
You will learn the fundamental principles that helped make our species one of the most adaptable on Earth.
In the 7 nights and 6.5 days of MovNat training you will:
• Develop a greater understanding of the "zoo" and begin the rehabilitation process, including the many ways you can remain connected to your true nature while among the "zoo."
• Enhance your ability to perceive the messages from your body, environment and the situation.
• Develop the holistic qualities needed for effective and efficient action.
• Learn methods of breathing that will allow you to stay relaxed and alert.
• Practice on a fully-scalable designed course that meets individual needs regardless of background, experience, condition, age or gender.
• Learn optimal methods of walking, running, jumping, balancing, moving on all fours, climbing, lifting, carrying, throwing, catching, swimming and defending while preventing injury.
• Practice opportunist training which will allow you to train anywhere, anytime by programming your own training.
The MovNat Workshop
The MovNat Workshop is for those people who are physically active and want to learn how to move naturally, efficiently and injury-free. It will fully adapt to your physical possibilities. To be clear, this course will not be easy because we will have the resources in place to ensure that everyone is individually challenged quite possibly more than they have ever been challenged before. In short, you will train with people who just like you have decided to reawaken and reconnect to their true nature.
Self-assessment - You have no serious health issues including acute and chronic injuries that require medical attention such as a physical therapist and prevent your full participation.
Basic Workshop Itinerary
We do not provide a specific itinerary as we want you to expect the unexpected, but please note the following:
Duration - 7.5 days (training starts after your 1st night stay in Koh Lanta).
The workshop shall kick-off with an initial assessment to evaluate performance parameters in specific natural movement patterns.

There will be 7.5 days of actual training, 2-3 training sessions per day in which you will train the individual capacities followed by a combination challenge. We will also spend a significant amount of time working on mobility and flexibility drills.
The last day you will be reassessed for natural movement capacity improvement. This will be followed by an ultimate course on a fasted state.
Each evening will end with a seminar presentation.
You will be provided with 3 copious meals per day before, in between and after training sessions and MovNat seminar presentations.
Your accommodation will be in a comfortable bungalow near the beach.
Transportation to Krabi is not included, but transportation from Krabi Airport to the Resort is provided.
The cost for the course is: 2970 USD. Early Birds prices are available up to 30 days before the workshop.


NB:
_These workshops are not certification events.
_You need to be 18 of age minimum to attend (or with a parent).
_Previous multi-day workshop attendees will receive a 10% discount.
_Couples sharing a single bungalow will receive a 10% discount.
(Please contact us to get your Discount code)

About Koh Lanta
Koh Lanta is one of the most beautiful islands of the southern part of Thailand.
With clear, warm waters and superb white sand beaches stretching along a 27 kilometers coastline, its paradisiacal appeal remains unmarred by mass tourism.The island, which reaches a height of almost 500 meters at its extreme end, also boasts a mountain range covered with rain forest.
Surrounded by breathtaking beaches and landscapes, Koh Lanta is inhabited by the Southern Islands Tribes, well known for their hospitality, their kindness and their delicious food.
Workshop includes R/T transport to/from Krabi Airport from/to event site.
For more information, check out Koh Lanta on Wikipedia.

Testimonials
Still curious about what to expect? Read testimonials of others who have attended MovNat workshops, from chronic pain sufferers to well conditioned athletes.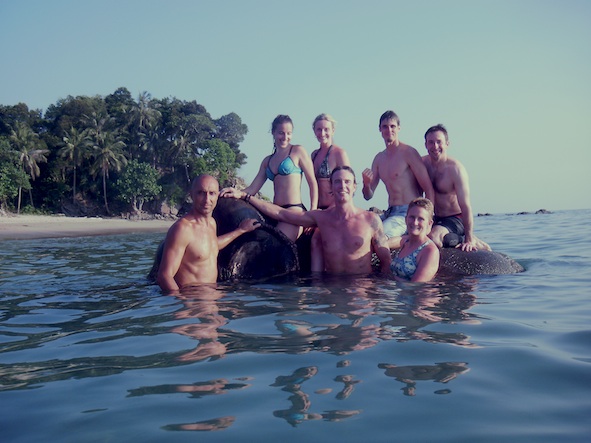 Important Information
Download our "Know before you go" and our "Terms and Conditions" on the MovNat Thailand webpage.
Contact
If you have any specific questions about the workshops not covered here, feel free to contact Vic at vic@movnat.com.